Twenty-Eight Perfect Dates Around the World, From Miami to Milan - Bloomberg News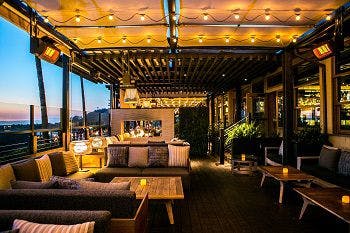 Whether you want one perfect day or a full weekend away, we've got you covered.
Head to the Green Room, the swanky new speakeasy tucked behind the Castaway restaurant in nearby Burbank. The indoor-outdoor hideaway, open only on Friday and Saturday nights, offers fireside seating, big cocktails served in hand-blown-glass creations, and views that span from downtown L.A. to the San Fernando Valley. Reservations are required, but worth it—if only for the feeling you're floating above it all. For bookings on Valentine's Day itself, you'll need to eat at the Castaway first.