Winter Wonderland at The Green Room!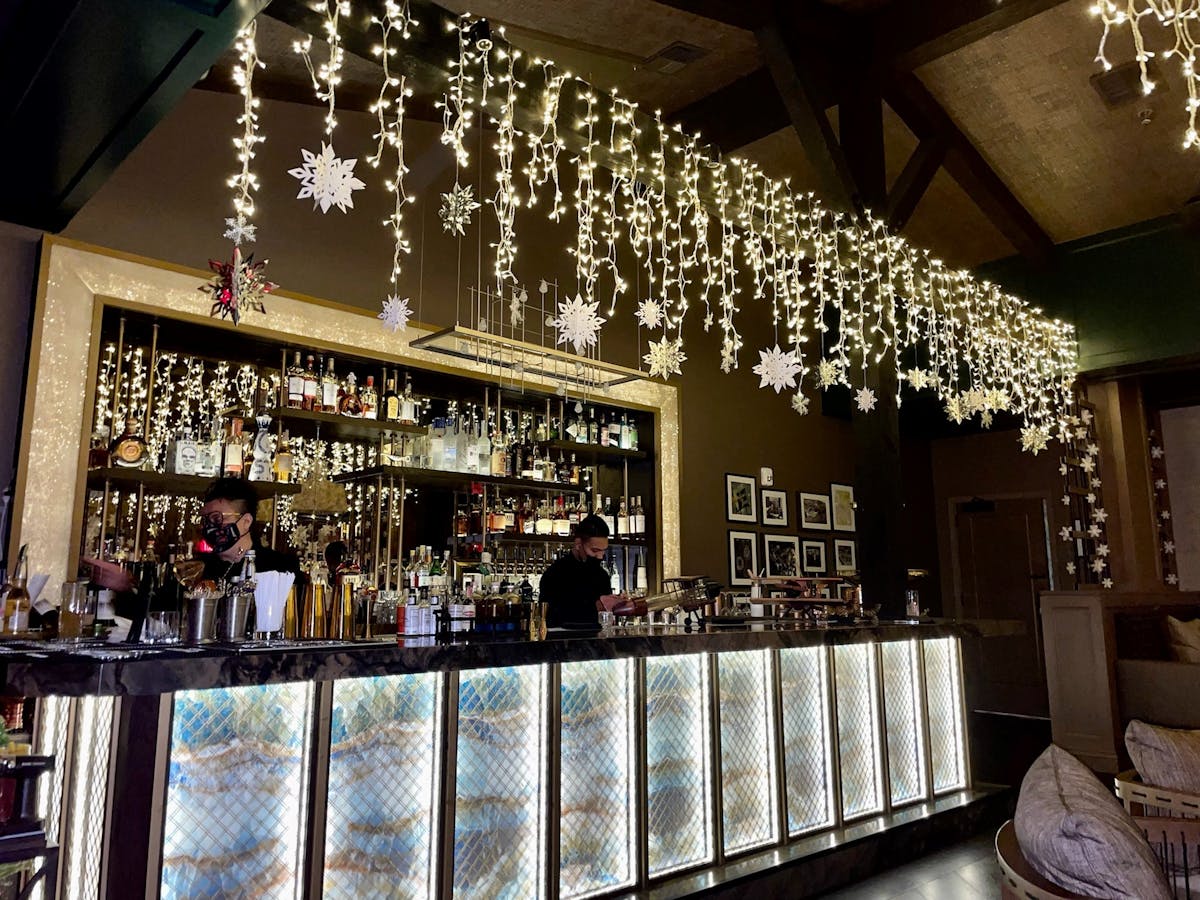 Season's Greetings!
Bring on the holiday fun at The Green Room's Winter Wonderland holiday pop-up! NOW OPEN for guests to transport into a luxurious and glistening holiday sanctuary, dripping with chic décor and seasonal treats. Inspired by Dr. Suess and The Green Room's cinematic flair, seasonal menu items include the Whoville Holiday Cream Puffs with roasted Apple, Caramel and Spiced Cream for dessert and the Drink up Grinches craft cocktail made with Bourbon, Amaretto, Frangelico, Bailey's, holiday spice & something nice!
Holiday fanatics can experience Winter Wonderland at The Green Room Thursday-Saturday from 6 pm–11 pm (through January 2nd), and although reservations are not required to visit the holiday pop-up, they are recommended.